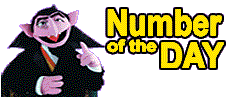 I've been tagged by Christianne for a game of fours......
Four jobs I've had: Waitress, Shopkeeper, Teaching Parent at a children's group home, Teaching Assistant at a private special-education school
Four places I have lived: Near the shores of Kentucky Lake, In the Blue Ridge mountains, In the Allegheny mountains of Maryland, and currently near my pop-pop's mountain home......
Four movies I watch over and over: Anne of Green Gables trilogy, Any and All Jane Austen movies, The Secret of Roan Inish, The Straight Story
Four favorite foods: Southern Comfort Food, The Harmony bowl at The Laughing Seed in Asheville, NC, My grandmother's homemade spaghetti, Black bean and brown rice burritos (In other words.... carbs, carbs, carbs!!)
Four favorite TV shows: Little House on the Prairie, The Waltons, The X-Files (when it was on), and America's Funniest Home Videos (I admit it! Who doesn't enjoy a good belly laugh at someone else's expense? ) :)
Four places I'd rather be right now: In the Blue Ridge mountains of NC, Sipping coffee and laughing with my sisters and parents, Floating on a raft on the calm waves of the ocean while the sun warms my face, Sitting at Jesus' feet
Okay....now you guys get a glimpse into how un-hip I am, with my movie and T.V. show choices!
Now, Tag! You're It!!!!!!!